As a landlord with a rental property in Fort Walton Beach, Florida, you have taken on the responsibility of maintaining the property for your tenants. This means fixing common repairs, keeping the property up to state codes, and providing a comfortable and legally habitable home for your tenants.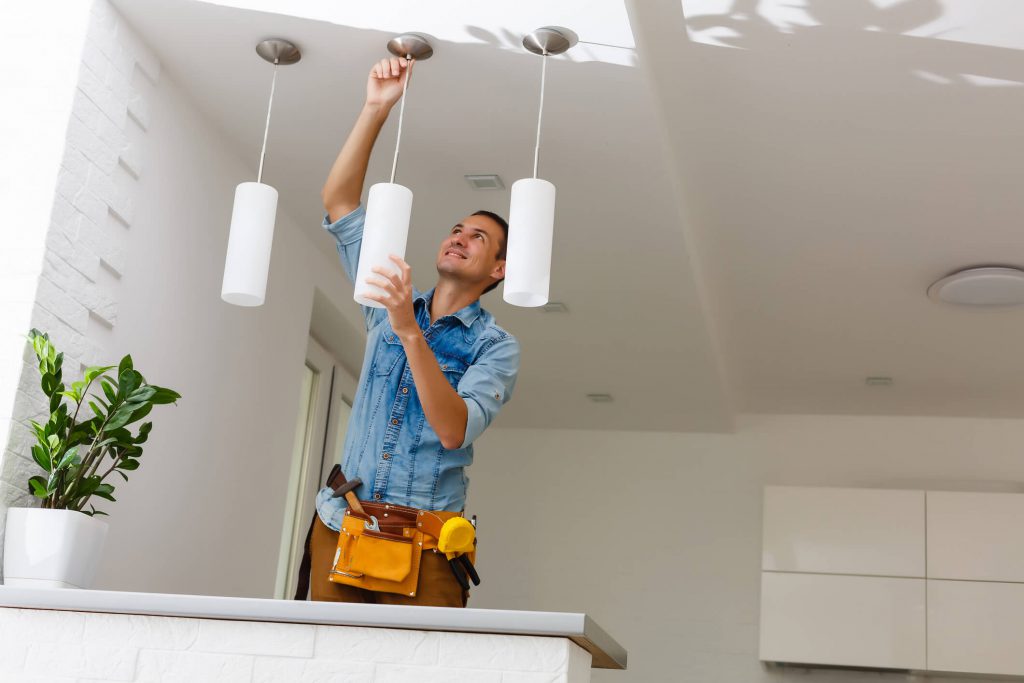 Hiring a professional every time you have to repair something in your rental property can really take a toll on your wallet. To save money and keep your property investment profitable, you should know how to do these common rental property repairs.
On top of saving money, your repairs will be done quicker because you won't have to wait for your repairman to have an opening for you. Read on to get started with completing your rental property repairs in Forth Walton Beach.
Smoke Detectors
Smoke detectors are required in your residential rental property in the state of Florida. They are life-saving devices that if not maintained and repaired can result in disastrous situations.
As a landlord, it is your duty to make sure the smoke detectors in your rental property work properly. This means testing and changing the batteries when needed and replacing smoke detectors every ten years.
Ask your tenants to notify you if the smoke detectors start to beep. Usually this means they need a simple battery replacement.
HVAC Units
The summers can get pretty brutal in Fort Walton Beach, which means you don't want to leave your tenants without air conditioning. While HVAC units can be timely and costly to repair, there are some repairs you can make yourself.
To avoid having to repair your HVAC unit, you should schedule regular maintenance. This will prevent or catch serious issues in the future that could result in replacing the entire unit.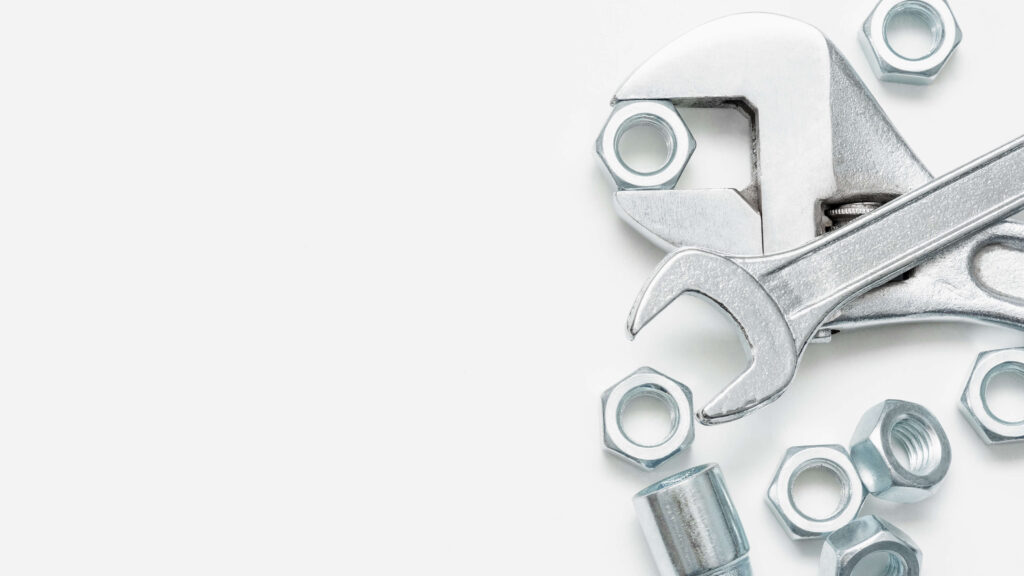 Clogged Garbage Disposals
Garbage disposals are pretty convenient appliances. They keep the kitchen from smelling foul, cut down on trash, and are environmentally friendly. However, if not used properly, they can cause quite a headache for landlords and tenants.
Every so often you'll find that a tenant has clogged their garbage disposal. To first prevent this from happening, educate your tenants about what can and cannot be put down the disposal. Everyone makes mistakes that could lead to a clogged disposal, though.
As a landlord, you should know how to snake things out of the disposal and clean it properly. This little knowledge can go a long way and keep you from hiring a plumber.
Pest Infestations
Keep the critters and pests at bay in your rental. There are multiple reasons for pest infestations. From dirty tenants to the location of your property, sometimes it's unavoidable. However, the earlier it's taken care of, the better change you have to fully repair the problem.
Provide your tenants with the necessary remedies for their pest infestation. Repair any holes that critters may be crawling through. Learn how to find nests and how to effectively destroy them to solve the root of your problem, too.
Drywall Repair
Let's face it, some tenants leave unbearably large holes in walls when their lease is up. Whether it's from a party, moving furniture, or whatever, it's an easy rental property repair you can make yourself.
From ugly holes to replacing an entire piece of drywall, rental owners in Fort Walton Beach should definitely know how to do this. It's also quite cheap and only takes a couple hours of work.
Toilet Issues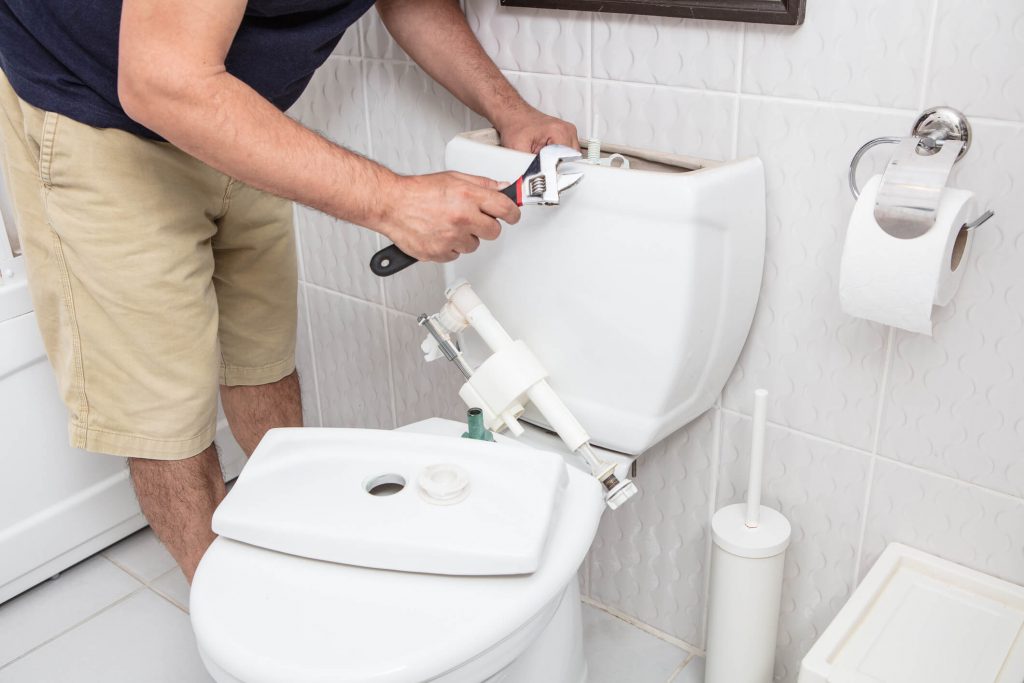 Nobody likes dealing with toilet issues, especially landlords. However, this is one of the most common rental property repairs around. Rather than throwing money away on a plumber every time a toilet isn't working properly, take some time and repair it yourself.
From clogged toilets to running toilets to broken seals in the tank, you should know how to repair these simple problems. However, if these issues do keep coming up, you may want to contact a professional, as it may be an underlying issue in your pipes.
Gutter Maintenance
A common rental property repair in Fort Walton Beach is leaking gutters. With the heavy rainfall in the area, gutters are more a risk of breaking, leaking, and causing damage to the rest of your property. To avoid these damages, it's important to do routine maintenance.
Maintaining your gutters means cleaning them out regularly and checking for holes or leaky joints. If you do find a hole, patch it quickly as it could cause even more damage over time if left alone.
Water Heater Repairs
There is almost nothing worse than an unexpected cold shower in the morning. Water heaters can be pretty expensive to replace. Luckily, it's a simple fix most of the time.
Rather than replacing the entire unit, you may only need to replace a part or two. A quick YouTube tutorial can teach you how to replace and repair the part without hiring a professional.
Leaking Roof
Again, with the heavy rainfalls in Fort Walton Beach, your rental property may experience some leaks through the roof. Your tenants will notice a yellowish stain on the ceiling where the leak is.
While you may not want to get up on the roof, it could save you a lot of money to repair the leak yourself. This could simply involve patching the hole or replacing a roof shingle.
Mold
With the hot and humid weather of Fort Walton Beach, your rental property may experience mold growth. Mold is fairly easy to get rid of with a simple white vinegar or diluted bleach mixture. You can also prevent mold by placing dehumidifiers in rooms, fans in bathrooms, and airing out rooms.
If you find black mold in your rental property, it's a good idea to call in a professional. This can be dangerous to both you and your tenants and should be repaired quickly.
Leaking Faucets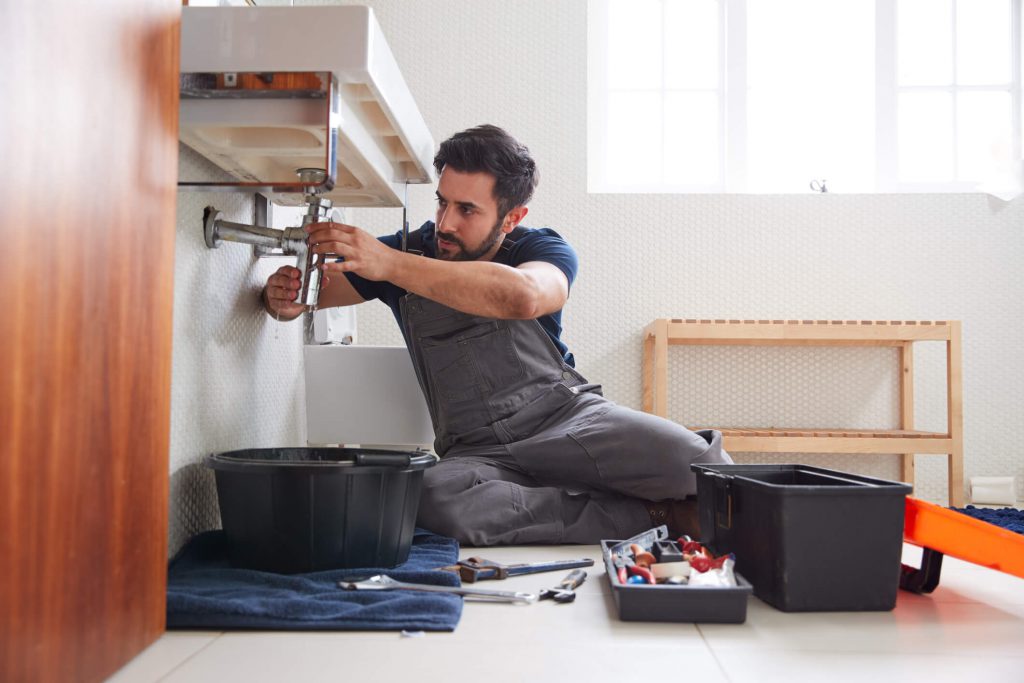 Drip, drip, drip is all your tenants will hear if they have a leaking faucet. While this is quite annoying, it can also run up a high water bill. In fact, a single household could waste 10,000 gallons of water per year just from leaks.
If you are responsible for the water bill, you will definitely want to learn how to do this rental property repair. It's quite easy and only takes a few minutes to fix. Let your tenants know they should make you aware of any issue like this so you can fix it quickly.
Painting
A fresh coat of paint on the walls can dramatically change the feel of your property. This is almost essential when welcoming new tenants into your rental property. They will feel the freshness of their new home immediately.
While painting is quite easy, it's the prepping that can be quite tedious and time consuming. It's well worth the work and effort compared to shelling out cash to professionals.
Leave Rental Property Repairs to the Professionals
We get it; you may not have time to repair all of the problems in your rental property. Whether you are out of the area or simply don't have the time, All American Realty and Investment Group can help.
With our property management services, you don't have to worry about making emergency trips for repairs to your property.
Contact us for more information about how we can help you maintain your rental property in Fort Walton Beach, Florida.