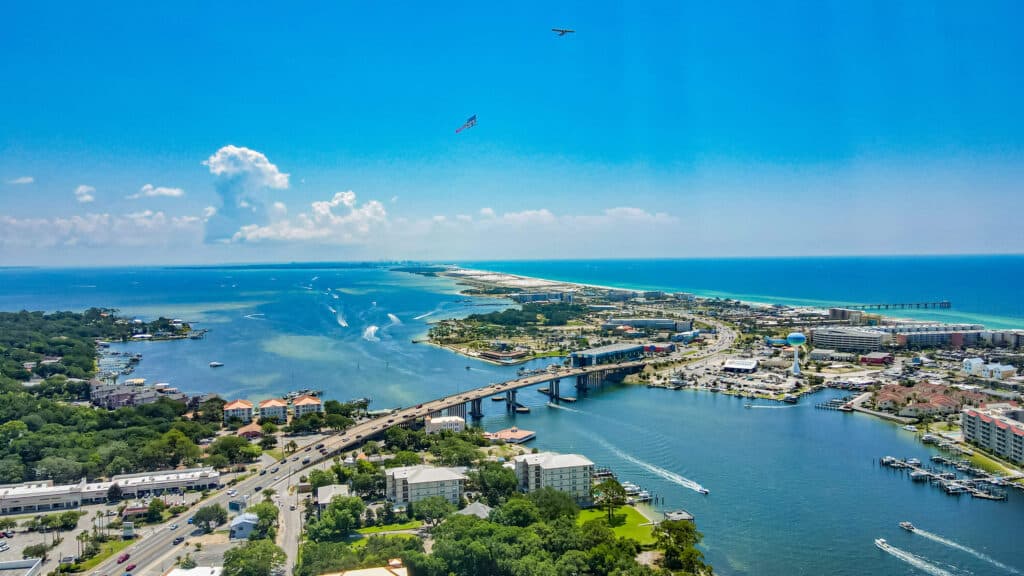 Are you thinking about buying a rental property in Fort Walton Beach, FL? There are some important things you should know first. A lot goes into owning a rental property, from insurance to taxes and finding the right tenants. But don't worry – we've got everything you need to get started on your journey to becoming a successful Fort Walton Beach rental property owner.
1. Location: Convenience, Diversity, and Outlook
Location is absolutely critical when searching for a rental property – make sure to research the area thoroughly before making any decisions. When choosing the perfect rental property, location is of the utmost importance.
When researching an area, ensure you have adequate information to make an informed decision. Speak to those who live in the Fort Walton Beach area and visit, if possible, to gain knowledge firsthand. Ask them what they like and dislike about their neighborhood and consider things such as access to public transport, local schools, and amenities when making your judgment.
Pro tip: One of the best places to start is talking to an experienced local Fort Walton Beach property management company.
2. Legalities: Insurance, Taxes, and Tenants
Understanding the rental property market in Fort Walton Beach, Florida, is vital before investing. Ensure you know and understand any local taxes or fees associated with owning a rental property. Before purchasing, check how much property insurance coverage will be required for rental property, including landlord insurance and tenants' liability.
You will also need to be aware of any laws in the area that may affect renting out your property. Investigate fair housing laws and how long you can legally have to wait for tenant rent payments. Additionally, research any local regulations or requirements for being a landlord in Fort Walton Beach.
3. Finding the Right Tenants: Advertising and Screening Applicants
Advertise your property on local websites and online publications, along with major rental listing sites. When tenants express interest, ensure you properly screen applicants to identify potential long-term tenants.
Ask for references from past landlords, verify income levels, and check credit and criminal background. Make sure to keep records of all tenant applications, including the reasons for accepting or denying each application.
4. Maintaining Your Property: Repairs and Upgrades
Owning a rental property in Fort Walton Beach can be both financially rewarding and satisfying. With that said, maintaining a rental property is key to its success. Be sure to understand your legal rights and obligations regarding repairs, upgrades, and maintenance.
Regularly inspect the property, inside and out, to ensure everything is in good condition. When repairs are needed, prioritize those that are essential for habitation. Ensure you respond quickly to tenant inquiries and requests concerning repairs; this will show tenants that you take their comfort seriously.
5. Return on Investment: What Can Affect It for Rental Property?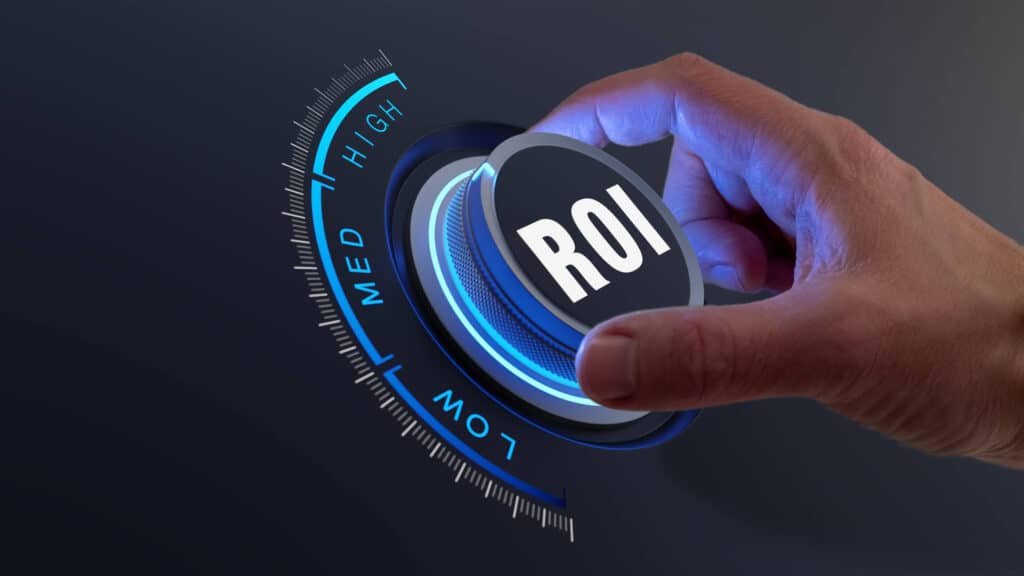 When investing in rental property, a plan for managing your return on investment is essential. Ultimately, the success of any rental property depends on various factors such as location, market conditions, and tenant quality.
Monitoring rent price trends over time can help you make better decisions about when to buy or sell rental properties. Additionally, keep track of vacancy rates and tenant turnover to maximize your return on investment.
Knowing the potential ROI for each type of property, including small multifamily properties, can help you make a more informed decision that will lead to a better return on your investment.
Do your research, consider all available property types, and speak with professionals specializing in real estate investing. Then you can make an educated choice that maximizes your ROI potential.
6. Financing Rental Property: Shop around for the best rates.
Financing rental property can be challenging, and researching competitive loan rates is essential. It's important to shop around for lenders who offer the most competitive prices and the best loan conditions.
Before committing to a loan, review your options carefully to ensure you get the best deal possible. Consider criteria such as interest rate, pre-payment penalties, loan-to-value limits, and other factors. When going through this process, contact professionals who specialize in financing rental properties, such as loan officers or attorneys, if you need help or advice.
Finally, take the time to understand closing costs, fees, and other expenses associated with financing rental property. Doing so will help ensure that your loan meets your needs without costing you more than it should.
7. Professional Inspections: Have a professional inspect the property.
Hiring a qualified home inspector to evaluate your rental property is important for assessing its condition and determining if any repairs or upgrades are necessary. A professional inspector can detect issues that may not be as obvious, such as mold, asbestos, or pest infestations.
A trained expert will be able to uncover issues or potential problems related to such critical elements as the roof, plumbing, electrical framework, and more. Without this inspection – or with an inadequate one – buyers may unknowingly purchase a rental property with costly defects and problems.
Hiring an inspector can help you develop a plan for repairs or upgrades to ensure the property meets safety standards and is in good condition. A thorough inspection can save you – and your tenants – time, money, and hassle further down the line.
Taking proper precautions upfront with a comprehensive inspection of the premises before making an offer makes good sense—it can prevent you from entering into an agreement you later regret.
8. Security and Safety: Neighborhood Features
When deciding the safety and security of a neighborhood in Fort Walton Beach, there are numerous factors to consider. Researching law enforcement ratings is a great place to start and consider community resources.
Community organizations that provide activities such as youth programs, educational courses, and recreational facilities can help build stronger relationships between residents and local authorities. You should consider the physical landscape also – those neighborhoods with access to transportation, green spaces, and other amenities are usually safer.
Furthermore, neighborhoods that offer programs that promote sustainability will generally have lower crime rates due to this additional factor of neighborly engagement. Thoroughly researching each aspect allows people to make informed decisions when considering their ideal location for a rental property.
9. Realistic Expectations: Rental income and occupancy rates
When acquiring a Fort Walton Beach rental property, it is essential to have realistic expectations about the income generated and occupancy rate. Although some properties may provide a steady income stream and high occupancy rates, this is not always the case.
Understanding the local housing market and current trends in real estate is vital before you make any decisions. Unknown vacancy rates and rental prices can make it challenging to manage your finances, so be prepared for any potential dips.
Awareness of the risks associated with buying rental properties in Fort Walton Beach is essential. However, these investments can be rewarding with the proper research and knowledge.
With an understanding of the area, regulations, and laws, finding the right tenants, and maintaining your property, you'll be well on your way to becoming a successful rental property owner.
10. Work with a Fort Walton Beach Property Management Company
If you are interested in buying a rental property, be sure to do your research and consult with a local professional, like an experienced property management company in Fort Walton Beach.
All American Realty of Fort Walton Beach, FL, offers comprehensive property management services. As well, we are a local real estate brokerage that can help you find the right investment property in Fort Walton Beach.
Our full-service property management includes thorough tenant screening, on-time rent collection, property maintenance services (including 24/7 emergency maintenance), transparent financial reporting, tenant management, and more so you can be assured that your investment is in good hands. Contact us today to get started!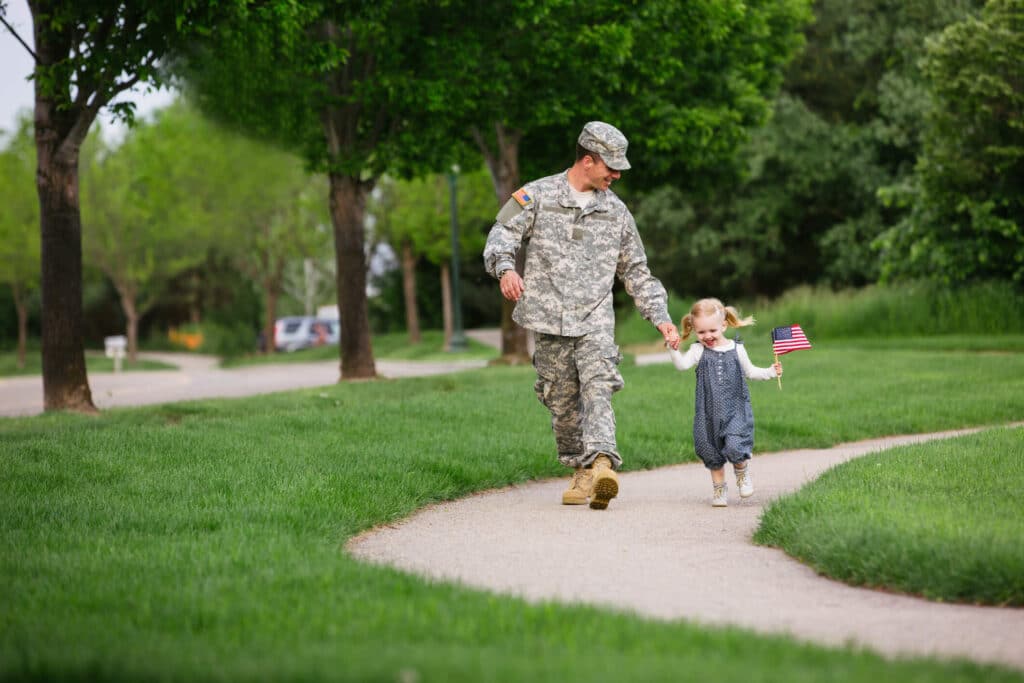 About All American Realty – the leading property management company in Fort Walton Beach
All American Realty and Investment Group is a full-service real estate brokerage and property management company servicing the Emerald Coast. With many Veterans on our team, we are a Fort Walton Beach property management company that specializes in helping military personnel (and anyone else) rent out and manage their home.
Our carefully assembled team of property management professionals provides you with the kind of high-level support you want – and deserve. We help our clients make sound financial decisions in the purchase or sale of a home, property management, or real estate investment.
We work with home buyers, sellers, investors, relocators, and landlords with all levels of experience.